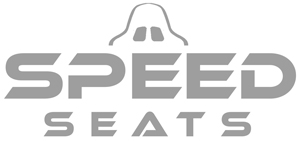 When you come to CU-LAN, your a** will be seated on a basic chair. If you'd like to play with more comfort, then you can rent a chair from SPEEDSEATS.BE !
They offer you the chance to experience our LAN in ultimate comfort. SPEEDSEATS.BE namely rents out some very comfortable gaming-chairs. Would you like to rent a chair ? Simply fill in this form on the website.
The rental of the chair goes as follows :
Choose the chair that you would like :
– DXRacer F-series / DXSeat V-series: € 25
– DXRacer R-series / DXSeat A-series: € 30
– DXRacer M Series / DXSeat S or T Series: € 35
Pick-up the seat at the Speedseats-booth at the lan.
Only cash-payments !
Warranty : you will also have to pay 75 EUR deposit !
Sunday you can drop off your chair again and then you get your deposit back if your seat is returned in good condition.
All seats are also for sale at greatly reduced price on Sunday-afternoon. Who rented a raceseat and would like to buy a new chair Sunday (or later) will receive a 25 € reduction.
Don't hesitate too long, because the supply is limited !
*** This offer is only valid if there are sufficient reservations ***


You need to be logged-in !