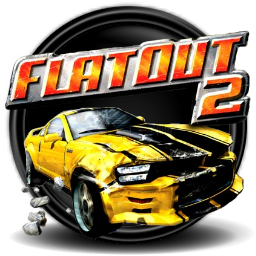 1. Game version :
Version 1.2 will be played
2. Information :
One match will be played in a Free for all (FFA) format using the Tournament Race type.
3. Qualification Process :

There is a maximum of 8 players in each server (with an equal number of players on each server if possible).
Depending on the number of players in the competition, we will determine how many players qualify through each heat.
8 to 16 players : top 4 qualify
17 to 32 players : top 2 qualify
33 to 64 players : top 1 qualify
Once we have 8 or less players left in the competition, we will have the final round.
4. Server Settings :
A player from each heat will be responsible for setting up the server with the correct settings.
Game settings :
Session Type : Tournament
Car Type : Any
Upgrades : 100%
Nitro Mutiplier : 1x
Players : 8
Race Damage Level : 1x
Derby Damage Level : 1x
Maps:
Water Canal 2 (race 4 laps)
Desert Town (race 4 laps)
Pinegrove 1 (race 4 laps)
Gas station Derby (derby 6 minutes) => Losers bracket
5. Loosers bracket :
A derby Tournament will be setup for the losers bracket. The same settings will be applied.
6. Race restrictions :
Banned vehicles :
7. Screenshots :
The server host is required to take a screenshot after each race/derby.
8. Gameplay
If a player drops out of the race for any reason, he will be disqualified.
9. Prizes
HIS R7 250 iCooler Boost Clock

One Ago Webhosting inclusief .be domein

Noctua NA-SRC74-min adaptors & Coolink Chillaramic