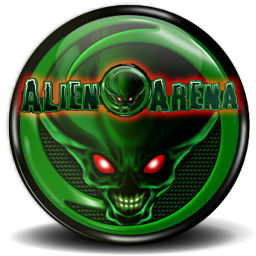 1. Introduction

Title : Alien Arena Tournament
Game : Alien Arena
Players : maximum 8 players per round
Type : All vs All, Instagib
Map : DM-Impact
Files : http://red.planetarena.org/aquire.html
2. Gameplay

Each Game consists of 1 game, first to reach 11 Frags.
All players use their clantag and nickname as given during registration.
The winner continues to the next round.
All players get to adjust the game to their preferred settings, prior to start.

3. Conflicts
All players must take a screenshot of the final result (F12) to avoid conflicts.
Screenshots can be retrieved from Alien Arena/arena/scrnshot.

4. Game-settings
Each player may adjust the settings of the game to their own needs (FOV, simple items, video quality, mouse speed, sound, Pain- and Explosion distortions, texture brightness, etc).
Bindings for power-ups (sproing, haste and invisibility) are allowed.
Aliases for jumps, dodging, strafing or aiming are NOT allowed.
If a player drops out of the game for any rea­son, he will be disqualified.
5. Server-settings
The server runs on the latest version of Alien Arena. (7.66 Combat edition).
All participants must run the latest version of the game. (7.66 Combat Edition).
The Compo admins have access to the server via "spectator mode".
RCON can only be controlled by the server / Compo admins.
The games are all played on the servers of CU-LAN.
If the server crashes, the game will be played all over again. Follow the Compo admin instructions.
In case of a player crash, the game will start again. In case of a second crash for the same player, this player is out of the game and considered losing the game.
The tournament server has a password. Contact the Compo admin to get your access.
7. Compo-Admin

The compo-admin is DrWeB and Steff_P.
8. Prizes
TBA

TBA





TBA